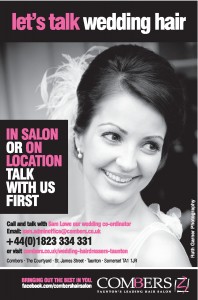 Businesses, Shops or Events?
If you own a business in any of the following areas, you could benefit from targeted advertising delivered straight to your potential customers via their own phone or tablet up to five times a night…it sound amazing doesn't it, well that's because it is!
If you have a business based in:-
Hyde – Gee Cross – Denton – Stockport – Romiley – Trafford – Stretford – Urmston – Sale – Irlam – Davyhulme
We can place a full screen advert similar to the one seen here directly onto the phones, iPhones, iPads and tablets of people in those areas. You advert image would be seen by up to 100 people on each of the selected nights in each of the selected areas.
Your Advert or Adverts?
Your Advert can custom designed for you, to run on Monday nights at the very popular Hot Spot Quizzes in Stockport or likewise displayed to a captive audience in Urmston in Manchester. As most people use iPads at each Hot Spot Quiz night, your image will be very clear, noticeable and unmissable.
Likewise if your a small but local business in the Urmston / Stretford and would like a custom designed advert to run on the Tuesday or Wednesday evening Hot Spot Quiz.
The View-able Readership
Your advert will be delivered directly to consumers via their own mobile phones or table through the popular Hot Spot Quiz quizzing software platform.
On each Hot Spot Quiz night the audience of potential customers varies however on average they breaks down like this:-
6 people per team x 18 teams = 108 (possible customers)
These are a 108 people who are all guaranteed to see your advert anything up to 5 times in a three hour period. Keep in mind that these are average figures and can rise or fall from the ones mentioned.
Your shop, business or company advert could displayed in front of a captive audience, they can't help seeing the details about your wondrous product, service or event every time they pick up their phone or tablet to start the next round on the quiz…
Artwork
We can design and format any artwork for you however if you have something ready formatted and sized (in a portrait orientation). Please note:- If you are going to supply pre-formatted and size images, they would need to be 320 pixels x 460 pixels and in a .jpeg file format.
Standard Pricing Package
One 320 pixels x 460 pixel advert – £10 per day / 3 hour period
Two 320 pixels x 460 pixel adverts – £18 per day / 3 hour period
Three 320 pixels x 460 pixel adverts – £25 per day / 3 hour period
Please note:- There are limited amount of advert slots available per client.
Corporate Sponsors Package
There is a fourth corporate option available where more advert allocations could be bought outright in a sponsors package. You could have a selection of 10 different but branded images displayed and no other imagery would be present during the event of your package. If this sort of exclusive package is of interest to you please emails us for a quote.
E-mail over your potential advert to us or further details at info@HotSpotQuiz.com
Advertise To A Bigger Audience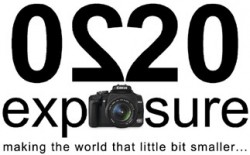 Should wish to reach a far greater audience on a worldwide scale, our sister company 20 20 Exposure is capable of taking things one step further with Twitter and Facebook campaigns. They have been involved with promoting theatre events and shows, businesses, exhibitions, wedding fayres, individual performers and actors. For more info please visit their website at –  www.2020Exposure.co.uk or follow them on Twitter at www.Twitter.com/2020Exposure