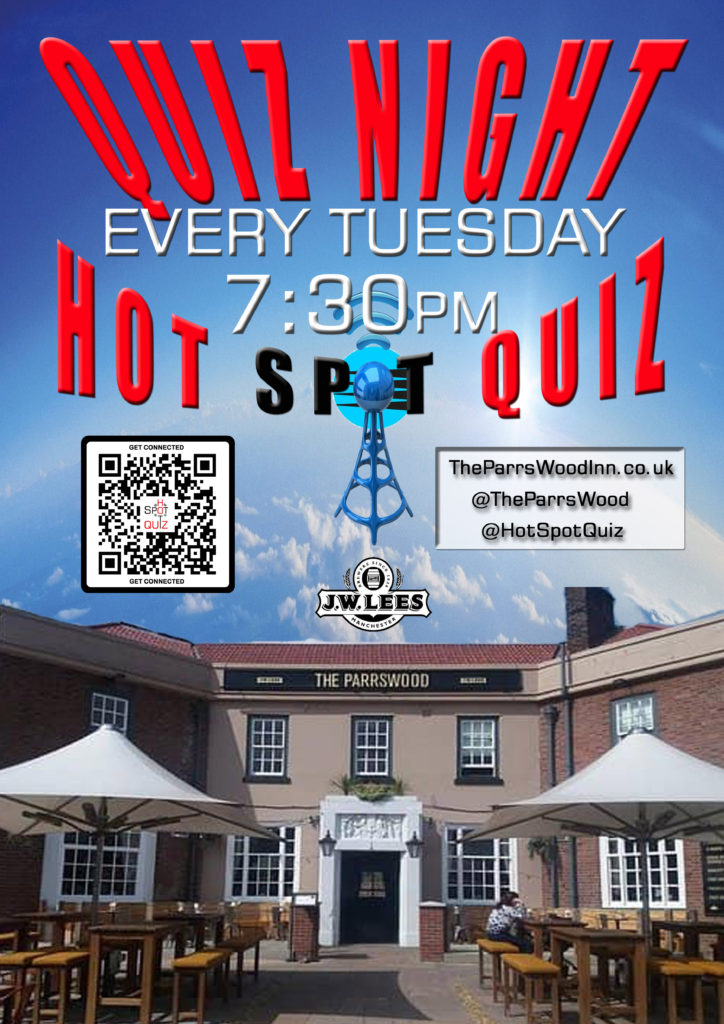 The Parrs Wood Inn in Didsbury is where you can find the Hot Spot Quiz from 7:30pm every Tuesday. It's a J.W. Lees Brewery tenanted pub, close to Francis House Children's Hospice.
The Quiz it'self gets underway from 7:30pm and is attended by a growing group of regulars. Along with the residents of the local community, we also have a Quiz Team representing …..
Quiz Teams who play the Hot Spot Quiz at The Parrs Wood, have also played it at The White Hart in Woodley, The King George in Altrincham, The Jolly Hatters in Haughton Green and The Urmston in Urmston.