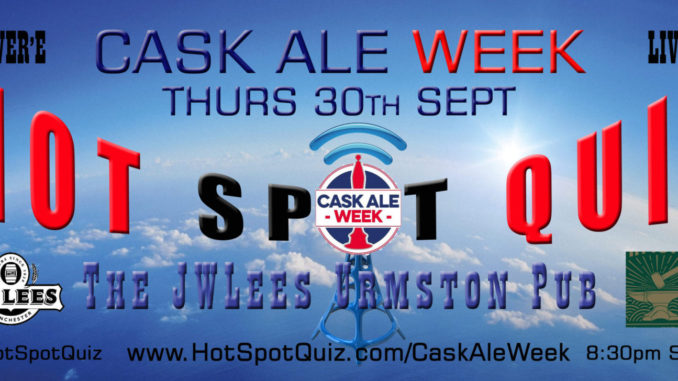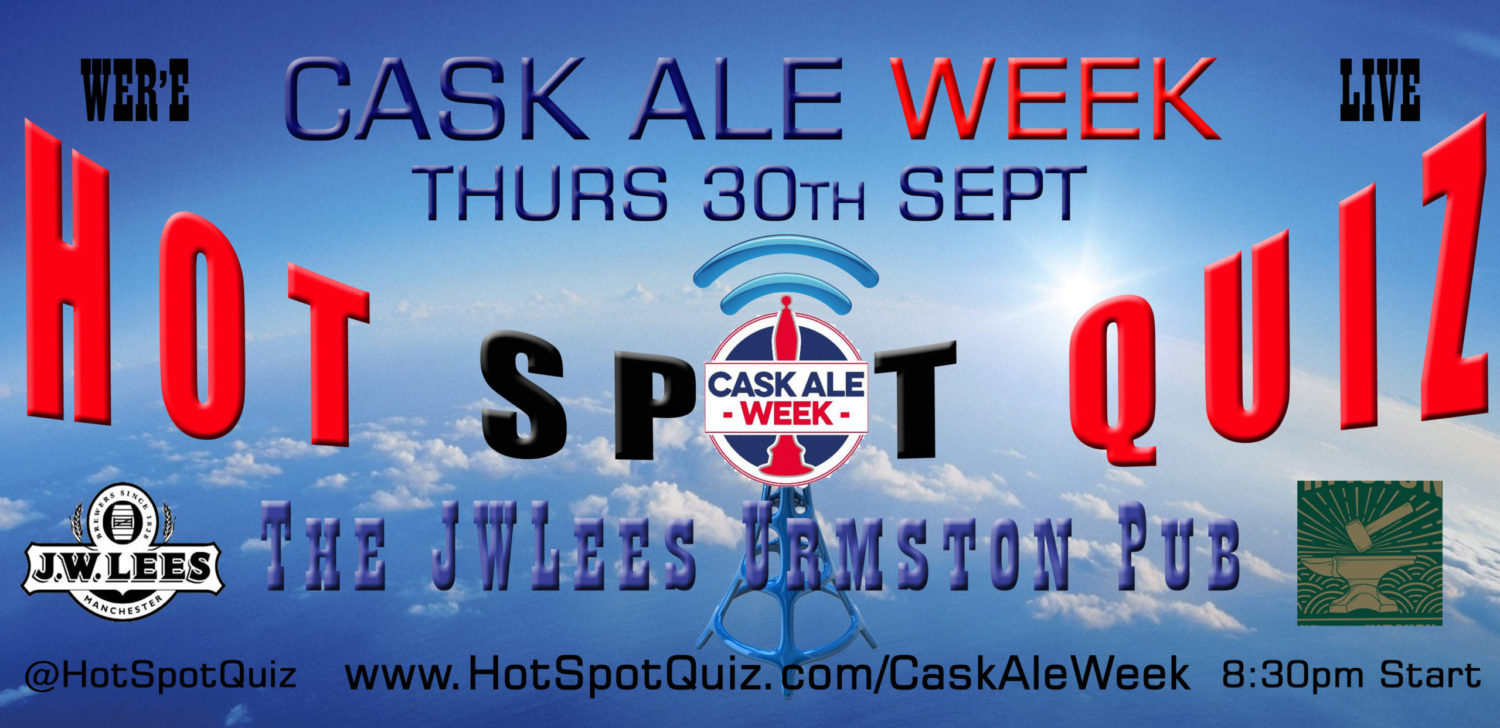 National Cask Ale Week in the UK runs from Thursday 23rd September – 3rd October.
Here at the Hot Spot Quiz on Thursday 30th September, we will be hosting a Cask Ale Quiz at The Urmston Pub in Urmston, Greater Manchester as part of the weekly Thursday night quiz events there.
It's free entry with prize giveaways. It's also a SpeedQuizzing Smartphone Quiz so Quiz Teams will need to download on their phone the SpeedQuizzing APP from any APP store. The event will get underway from 8:30pm and end at approx 11pm / Midnight. Visit the Hot Spot Quiz Facebook page for more info.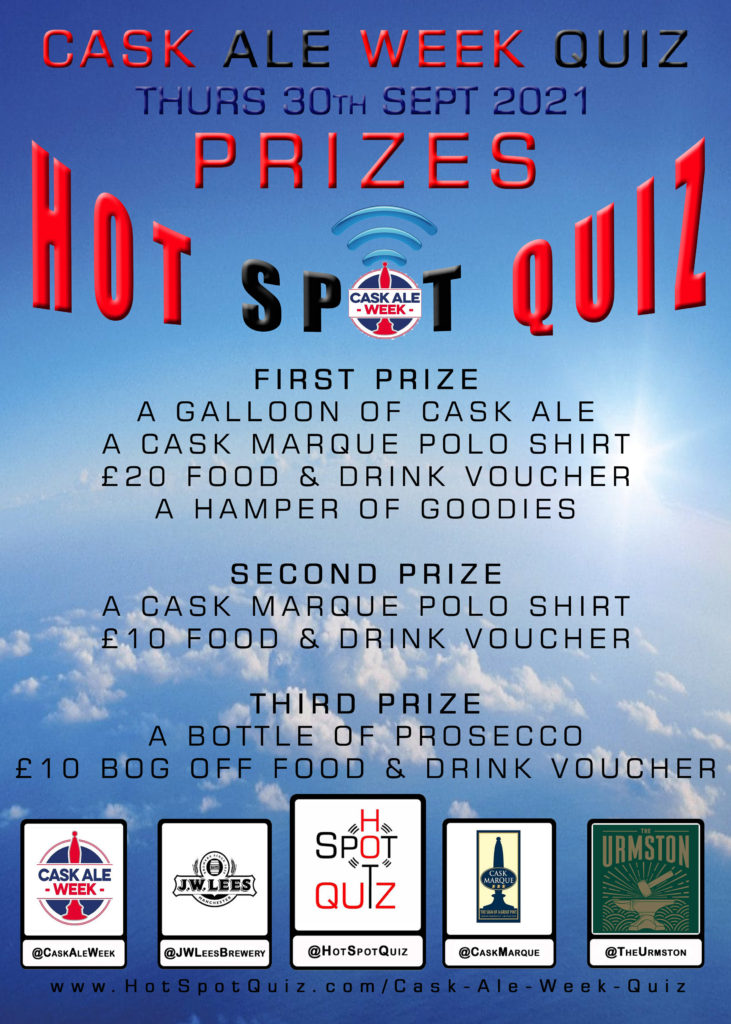 Check out these social media links for more info:-
Hot Spot Quiz – @HotSpotQuiz – (HotSpotQuiz/status/1440302120775786506?s=20)
Cask Ale Week – @CaskAleWeek – (CaskAleWeek/status/1440921205775687681?s=20)
Cask Marque – @CaskMarque – (CaskMarque/status/1440998347473670150?s=20)
The Urmston – @TheUrmston – (TheUrmston/status/1440335231358099473?s=20)
JW Lees Brewery – @JWLeesBrewery – (JWLeesBrewery/status/1440962706870255618?s=20)